Book a boat
You can book your boat by choosing one of the packages listed below, or request an estimate for a personalized boat tour using this form.
We ask a small deposit to secure your reservation, which will be returned in case of cancellations due to rain and/or adverse sea conditions.
We are looking forward to meeting you on Capri!
+39 339 619 2151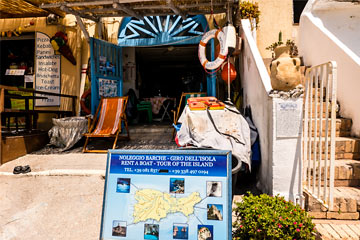 Meeting point: Marina Piccola beach, Capri
Or choose one of our offers to book online
from € 80
Per boat | Max 6 passengers
Duration 2 hours 3 hours 4 hours 7 hours
This traditional island boat is easy to handle, so you can enjoy the sea off Capri in complete freedom, stopping to explore the Faraglioni and the most beautiful bays along the coast.
from € 130
Per boat | Max 7 passengers
€ 150
-13%
Duration 2 hours
Capri boat tour on board a traditional gozzo or Fratelli Aprea craft (with bathroom), with stops for a swim and to visit the Blue Grotto. Shower, beach towels, snorkeling masks, and free beverages on board.
€ 250
Per boat | Max 7 passengers
Duration 4 hours 7 hours
A boat tour with skipper so you are free to stop for a swim and tour the island and the Blue Grotto at your own pace via traditional or Fratelli Aprea gozzo (the latter with bathroom), with masks, towels, shower, and drinks on board.
from € 550
Per boat | Max 8 passengers
Duration 7 hours
The comfort of an Aprea gozzo (with bathroom) for a day at sea to discover Nerano, Li Galli, Positano, and Amalfi with an expert skipper.
Duration 2 hours
Sunset boat tour around Capri, swims in the bays along the coast, and a final aperitif with prosecco and snacks.